YOUR FIRST MONTH
Welcome to Phase 2 of IML Universe. We Believe these are Pivotal steps in building the proper foundation for you to begin your road to success with iMarketsLive. These steps should occupy your first month. Remember, a strong foundation is everything, so take your time and really dive into the basics courses and trainings so you have a strong and diverse understanding going into future phases. If you feel confident and comfortable, you may move past these steps in month 1, but don't rush, this is important stuff!
MASTER THE FUNDAMENTALS OF TRADING
Begin your Forex trading education by diving right into IML Academy. To access IML Academy, log in at imarketslive.com and click on "IML Academy". The goal is to not just finish Basics 1-4 your first month, but to understand it which means going over the fundamentals more than once and plugging into the corresponding live mentorship sessions to help you develop a deeper understanding of the markets.
COMING SOON

IML TRADING JOURNAL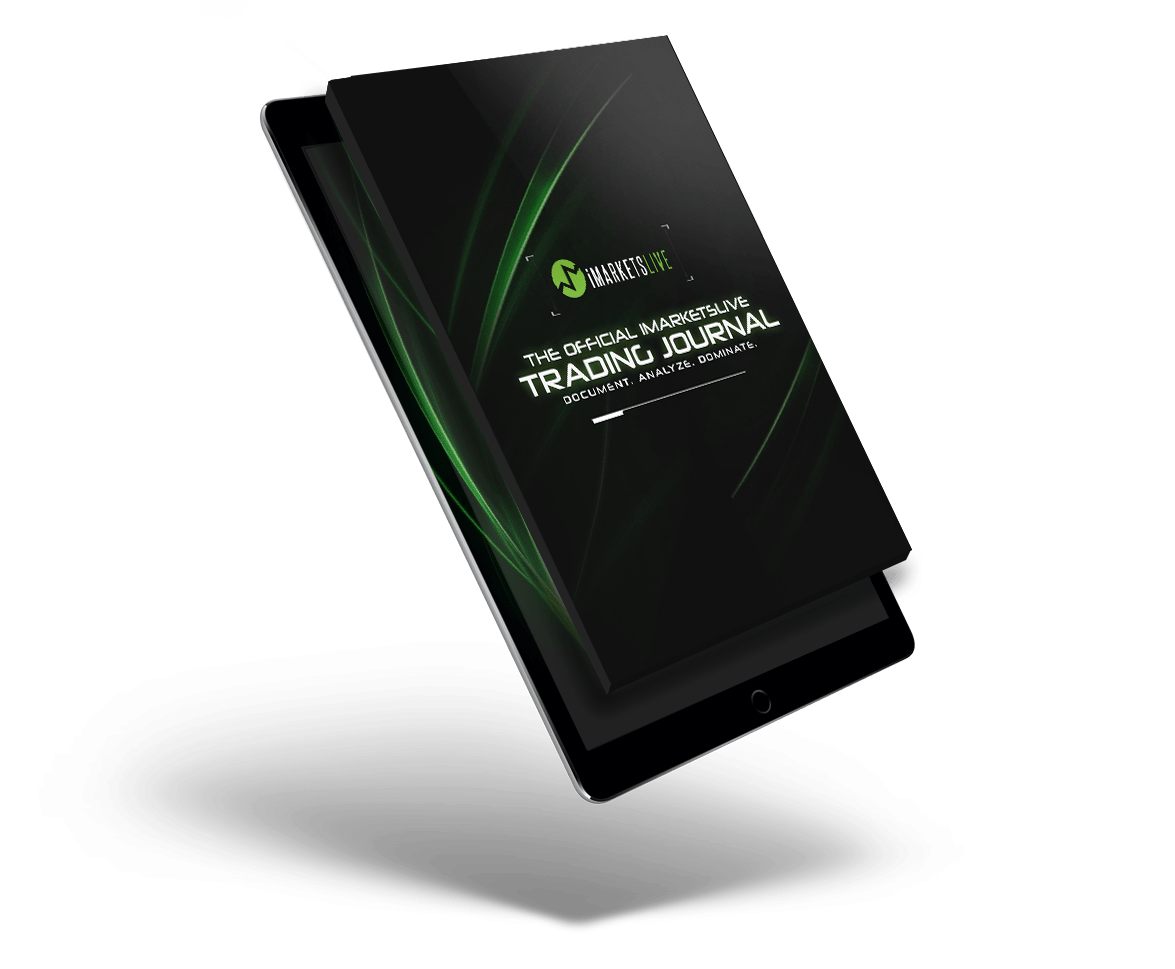 History of Forex
Market Participants
What is Forex?
What is Traded in Forex?
When to Trade Forex?
The Difference Between Buy vs Sell
What is a Pip?
Leverage and Lot Sizes
What is a Trend?
What are Candlesticks?
Support, Resistance, and Trendlines
What is a Pullback?
Your Trading Window
Pending Orders
What is a Stop Loss?
Three Types of Analysis
Drawing Support, Resistance, Trendlines
Your Trading Plan
Confirmation Checklist
How to Use the Harmonic Scanner
Trade on Your iPhone
Trade on Your Android
Proper Risk Management 1
Proper Risk Management 2
IML TV FOREX/CRYPTO BASICS
LEARN FROM PROVEN INDUSTRY TRADERS
Here are the Forex/Crypto Basic sessions to attend on IML TV while you are going through the IML Academy Basics 1-4. These live mentorship sessions will help you accelerate your learning with real time application of the fundamentals to bring you a deeper understanding of the markets. We recommend attending as many sessions per week as possible. Real success comes when you study more than you trade.

To access the live streams, log in at www.imarketslive.tv with your IML username and password. Select your language/course category, and you can choose which educator's session you want to attend.
Joshua Wall's Live Session Information
If you want to be a Master, you must Master the Basics " and thats exactly what we will do here on my session. My aim is to simplify everything for you, so it is easier to absorb. My class is broken down into 3 segments. The first day (

Friday

) we will go over the very basics, such as Currency Pairs, Pips, Lot sizes and Candlesticks. On the second day (

Saturday

) we will crank things up a bit and focus on Candlestick patterns, Support and Resistance, as well as Trend lines, going through examples on the charts. On the third and final day (

Sunday

) I like to start things off with some review of the past few days, then dive into my favorite, Elliot wave. If we have time left I will leave it open to Q&A before the start of the trading week. I love having interactive students so come prepared with questions! I look forward to having you all on my sessions!
To access my channel:

Log in at www.imarketslive.tv
Choose English
Select Joshua Walls
Adaeze W. Duncan's Live Session Information
My channel offers everything a new person would need from mentality, psychology, risk management, money management . These four categories alone are responsible for why the top 10% of traders succeed. I also cover how to read and trade the news (fundamental analysis) how to read the mood of the market and the market participants (sentimental analysis) and basic technical analysis which is used to analyze the charts and is the foundation of any other advanced form of technical analysis.

I teach different levels ranging from beginner to beyond and will show you practical ways to apply what you have learned the charts and show you real-time examples. These examples include actual charting, executing a trade, monitoring the trade once executed and exiting a trade.

My motto is to come lost and get prepared.

To access my channel:

Log in at www.imarketslive.tv
Choose English
Select Adaeze W. Duncan
Christopher Derrick's Live Session Information
One of the most neglected aspects behind trading is the psychological side. This session discusses the mental hindrances that create a throttle hold on peoples success in trading. We also cover what to look for in the markets, when to enter a trade, how to maximize profits, and how to minimize losses. All the confirmations when taking a trade are discussed so that you have a checklist/pre-requisites before entering. Proper risk management is also taught so you can potentially collect 80-90% of a movement in the market… while always protecting your account.
To access my channel:

Log in at www.imarketslive.tv
Choose English
Select Christopher Derrick
Nick Gomez - Live Session Information
PRINT THE IML TV SCHEDULE
SHOWING UP IS HALF THE BATTLE
Print out the IML TV schedules in order to help stay on top of the days/times of your favorite educators. Make learning a daily habit. The most successful individuals are not disciplined all the time, they do the habits enough where it becomes second nature. Below you will find download links for all the channel guide languages.
MASTER THE ART FOR FREE
We want you to get familiar with the process of entering and exiting trades. In your first month we want you to take trades with the demo account that you made in phase one with all the SwipeTrade and Swing Trade alerts (given out by CEO Christopher Terry).

It is very important to demo your first month of trading so you can get a deep understanding of how to use metatrader 4 and all the types of emotions and psychology that is needed with trading.

Trading and investing should be treated like a long term financial plan. The quicker you can understand that losing will happen, the faster you can program yourself to become less and less attached to the result.

Treat your demo account as if it was your real account. Don't trade the account recklessly just because its a demo account. Use this period to develop the right trading habits and psychology so that you bring to your live trading.
GET FREE ACCESS TO IMARKETSLIVE
As a customer, you have the option to get access to the iMarketsLive Platinum Package for absolutely free. You have an optional customer referral link found within your backoffice.

Get any two individuals to become an active subscriber of the Platinun Package (regardless of add-ons) and your monthly subscription will be waived.
HOW DO I SHARE IML WITH OTHERS?
If you have a couple people in mind and are not quite sure where to start, we recommend this video of the 4-Step Perfect Invite training by top earner and top leader Mr. Matthew Rosa.

In this video he will break down for you 4 simple steps to inviting anyone you know to take a look at what we have. This video is for individuals of all experience levels.

Consult with your sponsor for assistance and guidance. You're not in this alone and you don't have to do it alone.
MONTH 2-3
Welcome to Phase 3 of IML Universe… Now that you have a strong foundation built, this is when you go out and start to expand your knowledge and experience. We recommend opening a live account in this phase with an amount of money you are comfortable trading. For Phase 3 you should venture further into IML TV, attend sessions that fit your schedule and find sessions/educators that suite your style. Also we believe this is the best time to step into the more intermediate level education on iML Academy and begin using tools like the Web Analyzer/Harmonic Scanner! Enjoy this is the phase where people really start seeing progress and breakthroughs!
IML TV SCANNER & WEB ANALYZER SESSIONS
LEARN THE HARMONIC SCANNER AND WEB ANALYZER
The Harmonic Scanner and the Web Analyzer are two of iMarketsLive's proprietary softwares engineered to scan and study market patterns and behaviors looking for potential opportunities. We recommend going through the Harmonics course in IML Academy to get a deeper understanding of how harmonics can potentially improve your trading ability.

You're also backed by Master Educators who specialize on these two tools specifically. For the Harmonic Scanner specialists, dial in to Videsh Adimoolah and Jean-Marc Leonce. For the Web Analyzer, tune in to Lee Allen.
Videsh Adimoolah Live Session Information
Lee Allen's Live Session Information
Jean-Marc Leonce's Live Session Information